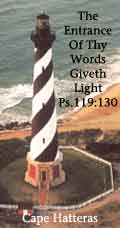 Dedicated To The Men of God Who Preach the Word of God As It Is To Men As They Are

Countdown to Calvary

And they brought the colt to Jesus, and cast their garments
on him; and he sat upon him. And many spread their
garments in the way: and others cut down branches off the
trees, and strawed them in the way. And they that went before,
and they that followed, cried, saying, Hosanna; Blessed is he
that cometh in the name of the Lord (Mark 11:7-9).
Introduction:
A cowboy, hearing a minister read this Scripture, murmured
half-audibly, "What wonderful hands He must have had!" After
the service he was asked, "Why did you say that?" He replied,
"To ride an unbroken, unsaddled colt through those narrow,
crowded streets—with palm leaves waving and people shoving
and shouting—He must have had wonderful control in His hands
to be able to, guide that colt through the multitude."
Yes, the Master was in control. He was entering His holy city,
Jerusalem, amid the acclamation of the crowds. The occasion is
called "The Triumphant Entry Into Jerusalem," and it is known
in Christendom today as Palm Sunday.
It has been said that triumph is that moment when the struggle
is won and the battle is over. The Lord had conquered temptation,
sin, and Satan, and triumph was in His heart! Although
outwardly the last great battle was just beginning, in His heart
the victory had already been won over sorrow, the grave, and hell
itself!
The crowd was noisy and jubilant. On the surface it would
seem that this was His finest hour. The disciples were pleased.
Perhaps Judas was thinking that at long last he would become
Secretary of the Treasury. But there were tears in the eyes of
Jesus as He first glimpsed the city into which He rode in the will
of God. Both His private and His public ministry were nearly
over. This was the week of His passion—there was no turning
back! The countdown to Calvary had begun!
For the first time Jesus accepted public acclaim. His entry was
no backdoor affair; He rode into Jerusalem in full view of His
declared enemies, in the center of an immense, shouting crowd.
Those who hated Him were taken by surprise. Although they
had intended to arrest Him on sight, they dared not touch Him
while the shouting crowds proclaimed, "Blessed is he that cometh
in the name of the Lord."
According to Josephus there were about three million pilgrim
Jews in Jerusalem at that time, and the authorities did not want
to anger them. Because of His popularity, they could only wait.
It would have been unwise for Him to have come earlier—they
would have disposed of Him quietly; it was too late to wait
longer—the day of sacrifice was at hand. It was the hour chosen
by God.
Popularity is only a temporary thing, at best; it waxes and
wanes with the passage of time. Even in their acclamation the
people were seeking from Jesus something for themselves, because
"Hosanna" means "save us." Because they had seen and
heard of the power He displayed, the crowds wanted Him to
deliver them, not from the power of sin, but from the power of
Rome! A lowly Nazarene on a donkey was not quite what they
wanted, but they were willing to settle for what they could get.
Five days later, perhaps some of the same people were in the mob
who shouted to Pilate, "Crucify Him! Crucify Him!"
The fleeting hours of Jesus' last days are a sinful record of man's
paradoxical rebellion:
On Sunday—they cried unto Him.
On Monday—they were caustic to Him.
On Tuesday—they complained to Him.
On Wednesday—they challenged Him.
On Thursday—they criticized Him.
On Friday—they crucified Him!
Men's praise was temporary, for they completely misunderstood
the nature of His coming. God's program, however, planned in
eternity, was unshakable.

I. PROGRAM OF PREPARATION
The entrance into Jerusalem was not a spur-of-the-moment
decision for the Lord. It was purposefully planned. ". . . he
sendeth forth two of his disciples, and saith unto them, Go your
way into the village over against you: and as soon as ye be
entered into it, ye shall find a colt tied, whereon never man sat;
loose him, and bring him. And if any man say unto you, Why do
ye this? say ye that the Lord hath need of him; and straightway
he will send him hither" ( MARK 11:1-4). The owner of the colt
recognized the prearranged password; the disciples had only to
say, "The Lord hath need."
May there come into our hearts the same password, "The Lord
bath need," still commanding men everywhere to give their
talents and treasures to Him! "The Lord hath need" in His work;
"the Lord hath need" of visitors; "the Lord hath need" of missionaries—
oh, that we would respond to His call straightway!
Surely that colt came back nonetheless valuable for having served
the Master, and we are always of far more value to ourselves after
we give ourselves to Him.
The disciples had been dreaming of their own greatness in His
coming Kingdom; they were preoccupied with themselves even
though He was telling them of His coming death. It was a
humble errand upon which two of them were sent. Was it the two
who had clamored for the preferred seats in His coming Kingdom,
on His right hand and on His left? It was a comedown for
them to lead a donkey along the dusty path. They were ambitious
for human recognition, but their Master was preparing
them, as well as the populace of Jerusalem, for the coming days.
Jesus Himself was prepared before the earth was formed:
". . . for this cause came I unto this hour" ( JoHN 12:27). Every
hour He had lived, everything He had done, pointed to the day
when He would go to Jerusalem to fulfill the plan of God. He
moved from silent secrecy into public popularity for a brief time.
On this occasion He accepted the adoration and allegiance due a
King. He was nearly at His journey's end as He entered the city
He had come to save but which was determined to put Him to
death.

II. PRINCE OF PEACE
Jerusalem means "the city of peace," and the Prince of peace
was coming to His own people. He rode a colt, an ass, a symbol
of humility and peace, as the white horses belonging to warriors
symbolized military conquest (see REVELATION 6:2). In Isaiah
31:1 God said, "Woe unto them that . . . stay on horses, and
trust in chariots, because . . . they look not unto the Holy One
of Israel, neither seek the Lord!"
The people of Jerusalem made a "red carpet" out of palm
fronds for Jesus and a saddle out of their coats. Christ was Conqueror,
they proclaimed. Yes, and on a much deeper and wider
scale than they dreamed. He represented heaven to mankind on
earth.
Many have been kings, but Jesus is the King of kings! The
calendar was divided because of His birth; time is kept by Him;
eternity is controlled by Him! One day men treated Him as King;
a few days later they crowned Him—with a crown of thorns!
When Jesus is compared to other kings, they are seen to be
lacking in countless ways. Historians have compared Him to
Alexander the Great, who was the son of a king, born in a
palace; Jesus was the Son of God, but He was born in a manger.
Jesus and Alexander died at thirty-three.
One lived and died for self; one died for you and me.
The Greek died on a throne; the Jew died on a cross;
One's life a triumph seemed; the other but a loss.
One led vast armies forth; the other walked alone.
One shed a whole world's blood; the other gave His own.
One won the world in life and lost it all in death;
The other lost His life to win the whole world's faith.
Jesus and Alexander died at thirty-three.
One died in Babylon; and one on Calvary.
One gained all for self; and one Himself He gave.
One conquered every throne; the other every grave.
The one made himself God; the God made Himself less;
The one lived but to blast; the other but to bless.
When died the Greek, forever fell his throne of swords;
But Jesus died to live forever Lord of lords.

Jesus and Alexander died at thirty-three.
The Greek made all men slaves; the Jew made all men free.
One built a throne of blood; the other built on love.
The one was born on earth; the other from above;
The one won all this earth, to lose all earth and heaven;
The other gave up all, that all to Him be given.
The Greek forever died; the Jew forever lives.
He loses all who gets; he wins all things who gives.
CHARLES ROSS WEEDE

Alexander conquered every throne; Jesus conquered every
grave—which is the greater conquest? The wise of earth have
proclaimed, "Thou hast conquered, 0 Thou Galilean!" He has
conquered and will conquer, for only the Son of God can truly
satisfy the needs of men.

III. PROPHETIC PURPOSE
As Christ rode into Jerusalem, the prophecy of Zechariah 9:9
was being fulfilled. "0 daughter of Jerusalem: behold, thy King
cometh unto thee: he is just, and having salvation; lowly, and
riding upon an ass, and upon a colt the foal of an ass." There is
another prophecy yet to be fulfilled, because Jesus is coming
again. He will not come as a Man of peace and reconciliation,
but as a Conqueror, riding a white horse: "And I saw heaven
opened, and behold a white horse; and he that sat upon him was
called Faithful and True, and in righteousness he doth judge and
make war" ( REVELATION 19:11). He will come to receive His bride
unto Himself; He will come again in great power and glory.
As He entered Jerusalem amid acclamation, however, Jesus
was welcomed as a King. He revealed the serenity of a King,
though there were tears in His eyes as He sorrowed over the rebelliousness
of the city He loved: "0 Jerusalem, Jerusalem, . • .
how often would I have gathered thy children together, as a
hen doth gather her brood under her wings, and ye would not!"
(LUKE 13:34). Even under the burden of the cross, He said,
"Daughters of Jerusalem, weep not for me, but weep for yourselves,
and for your children" ( LUKE 23:28).
When Jesus spoke, the speech of a King was revealed, for
"Never man spake like this man," as the rulers of the Jews agreed
among themselves when they first heard Him ( joxic 7:46). He
was kingly in all realms: never man prayed as Jesus prayed;
never man suffered as Jesus suffered; never one died as Jesus
died, forsaken of God. Yet "when he was reviled, reviled not
again .. ." (I PETER 2:23).
In Isaiah 62:11 we read, "Say ye to the daughter of Zion, Behold,
thy salvation cometh . . ."; yet Jerusalem did not accept
that salvation, and rejected Him. "His blood be on us, and on our
children," they shouted (MATTHEW 27:25 ).
Conclusion:
What will you do with Jesus Christ? Today He stands before
your heart, seeking admission. The Prince of peace has come to
you; the Creator and Conqueror of the earth is here. Has He conquered
your life? Do you, with Thomas, acknowledge Him as
"My Lord and my God"? Or do you rebel against Him?
Will you say to Him, "Hosanna"—which means, "Save us now"
—or will you join the mob who shouted, "Crucify Him!" Will you
crown Him, or will you crucify Him
Sermon from R. Earl Allen