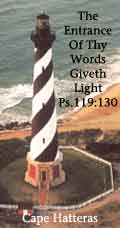 Dedicated To The Men of God Who Preach the Word of God As It Is To Men As They Are

Eight Sermon CD Album
Dr. J. Sidlow Baxter
Conference Speaker, Author

(Home With The Lord- 1999)
J. Sidlow Baxter was born in Australia and grew up in Lancashire, England. He attended Spurgeon's Theological College in London and was a pastor in Scotland and England. He is the author of over thirty books and has ministered in churches, Bible Conferences, and missionary centers throughout the United States, Canada, Great Britain and other places around the world.

He is scholarly but very practical and helpful. These spoken sermons will be a great blessing to God's people for many years to come. What a time it will be when we are able to meet with men like Dr. Baxter in the New Jerusalem that John saw coming down out of heaven.
---SERMONS IN THIS CAS
This can be yours for a $30.00 or more donation.
(add $4.00 for postage and handling)
When your gift is received your album will be sent.
To order--click on graphic that says, "Order Now"