Brother Earl Farley
(Moderator)



Main Auditorium




Some Speakers
Spring Session 1999




Outside Pictures Of
Camp Zion Facilities





Dates For Upcoming
Meetings Of
Camp Zion




Some Pictures of
Dr. Percy Ray


Camp Zion
Rule Sheet



Back To
Preachers Corner
Home Page

Miscellaneous
Pictures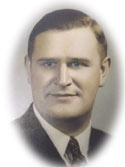 Dr. Percy Ray: Founder

Present Moderator, Dr. Earl Farley, moderates the meeting.



What You See On The Wall Reveals The Purpose Of The Camp Zion Meetings!

Camp Zion was founded in 1949 by Dr. Percy Ray. It is an oasis for all of God's people, who love the preaching of the Word of God. Though God has promoted Brother Ray to glory, the work continues under the leadership of Brother Earl Farley. Brother Earl is the pastor of the Myrtle Baptist Church and is the Moderator of the Camp Zion meetings. Lodging and food are provided for those who attend. The major emphasis is the preaching of the Word of God. The Word of God is so clearly expounded and proclaimed at Camp Zion. Your heart will be blessed. Visit all the different categories to the left of this print to more information on Camp Zion.

Mailing Address:
Camp Zion
PO Box 76
Myrtle, MS 38650
Click on small icon below to hear a sermon
from Dr. Ray- This may be his classic!
'The Red Light Of Hell'
At the end of this message listen to the people
screaming for fear of going to hell!



If you are saved as you listen or after you hear this message,
would you please e-mail us and let us know?

Click on Biography Announcement Above
To Ask For More Information